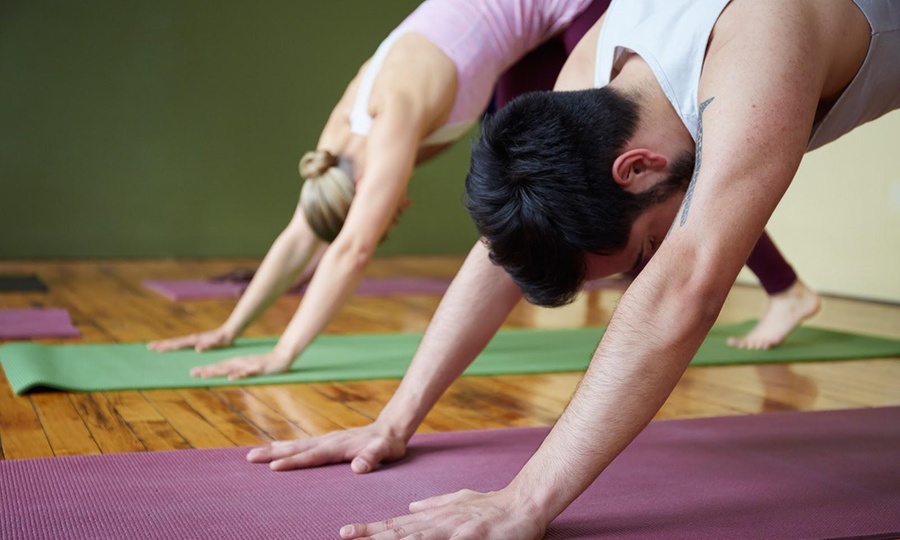 Overview
Balance, Flexibility, and Strength are the trie-pod of physical health. Breathing is the life force. Mindfulness is a virtue.
Vinyasa Fusion improves your balance, enhances your flexibility, and makes you stronger. It improves your breathing and makes you more mindful. Vinyasa Fusion achieves these benefits by providing four practice themes dedicated to balance, flexibility, strength and their integration. Focus on breathing , and connecting mind, body, and breath are emphasized in all four themes:
Balance – includes balancing on various grounding points – feet, hands, toes, knees, head, and combinations of the above.
Flexibility – flexes major sections of the body including shoulders, spine, hips, inner thighs, and hamstring.
Strengths – systematically works on all major muscles in the body, including the involuntary muscles not accessible directly.
Integration – brings balance, flexibility, and strengths, as well as breath, body, and mind together.
These benefits can only be realized through regular practice of the yoga poses that bring about these promises. So how does one ensure their yoga practice is a holistic one receiving all the promises of yoga and not some. Dr. K, founder of Worlds Yoga, an avid practitioner of Vinyasa, Bikram, Ashtanga, and Power Yoga styles of yoga also grappled with this same question and set out to find a solution to this challenge which overwhelms not only new yoga practitioners but also seasoned ones. The result is Vinyasa Fusion which Worlds Yoga Milpitas, Fremont and Union City students have been benefiting from for years.
Each theme includes more than 50 poses. Aside from Vinyasa Flow, Sun Salutation, and some warm up and closing poses, the poses in each theme are different than the poses in other themes. As a result the number of poses in the four themes put together exceeds 200, which is considerably higher than 26 poses in Bikram and 50 plus poses in Ashtanga Primary series.
Variations that make poses more challenging are offered step-by-step to allow experienced students to advance their practice while newer students learn correct alignment of poses.
Focusing on balance, flexibility, strength and their integration allows practitioners to work on the whole body in each practice. Contrast this with focus on a single segment of the body such as hips or spine. The opportunity to practice more than 200 poses allows practitioners to learn and benefit from poses with different intended benefits. Compare this with practicing limited poses. Vinyasa Fusion does not limit a practice to a segment of body or to a limited set of poses. As such it enables students to advance their practice and achieve the primary benefits of yoga more effectively.
Based on observing the practice of two groups of students over an eight month period, it has become evident that students who practice Vinyasa Fusion regularly advance their practice consistently and are able to do poses that they could not imagine doing before they started practicing Vinyasa Fusion. They can safely practice arm balances and inversions, and are visibly more flexible and stronger through out their body. They are able to breath better and synchronize their breath with movement skillfully and hence focus their mind and calm their nervous system easily.
Vinyasa Fusion is a heated 75 minute class. Students are advised to attend classes with all four themes to get the full benefits of practicing Vinyasa Fusion. Students who are new to yoga are advised to attend few Vinyasa style classes before attending Vinyasa Fusion.
Theme Schedule for each studio